Employee DatabaseSoftware
Your employee data is valuable
---
Employee data needs to be organized and stored efficiently to ensure the smooth operation of your human resources management.
Indeed, an employee database management system is key to relieve the HR department from time-consuming and repetitive tasks so they can focus on strategic decisions. With the expansion of remote work and the digitization of organizational practices, these technological tools are a must-have for business owners and employees alike.
Employee profiles are valuable, so is your time: Folks HR centralizes staff information and offers HR management tools to optimize your processes while ensuring data security. 
See our Employee Self-Service Software
---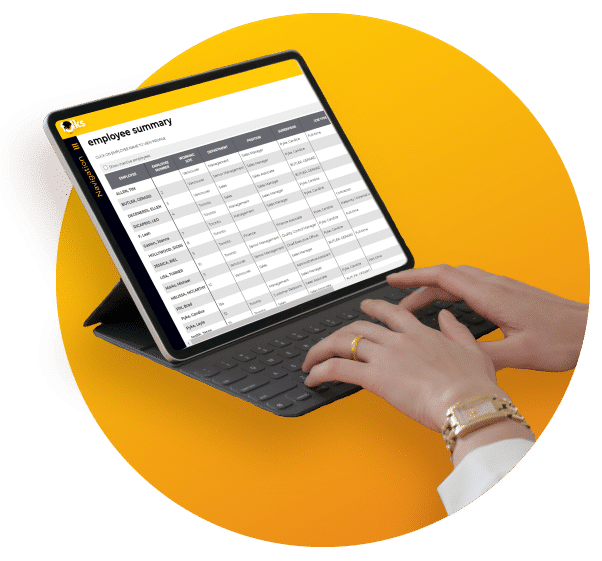 Employee records with easy and unlimited access
---
By centralizing all of your employee records on a single platform, you'll enjoy easy and unlimited access to all the information you need. Accessing your files in a few clicks, anywhere you want and anytime you need, means more flexibility and efficiency in your daily work. 
Folks HR provides comprehensive and powerful HR employee management features. Centralize your organization chart updated in real-time, along with your customizable employee profiles and employee directory to save time daily. In addition, access to records is configurable to ensure data confidentiality!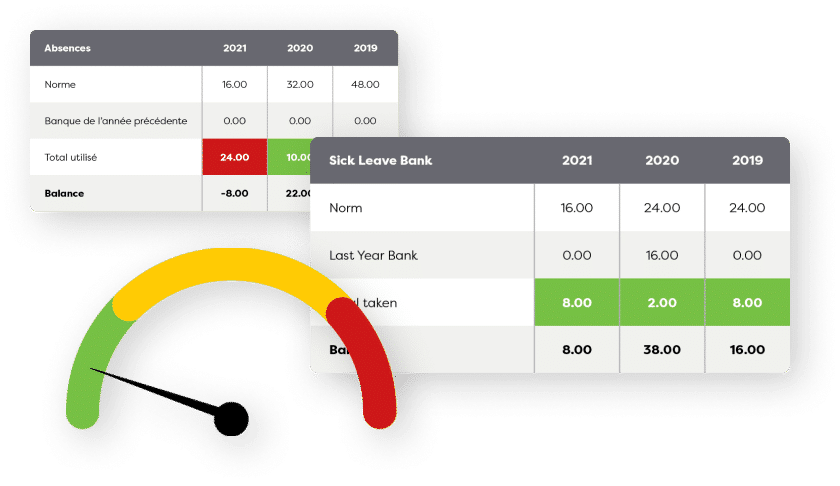 Robust employee self-service portal
---
Have you ever dreamed of being able to assign employee records updates to employees themselves? Your workforce will finally have access to their personal information at all times and will be able to edit their profiles if needed. You will no longer have to send multiple emails for each small change: the employee can make updates at any time, and attachments and comments or details can be added directly to their records.
 In addition, employees can manage their timesheets and access information on their performance reviews on their intuitive HR software dashboard – and much more! 
An autonomous employee with effective tools is a happier employee!
Request a demo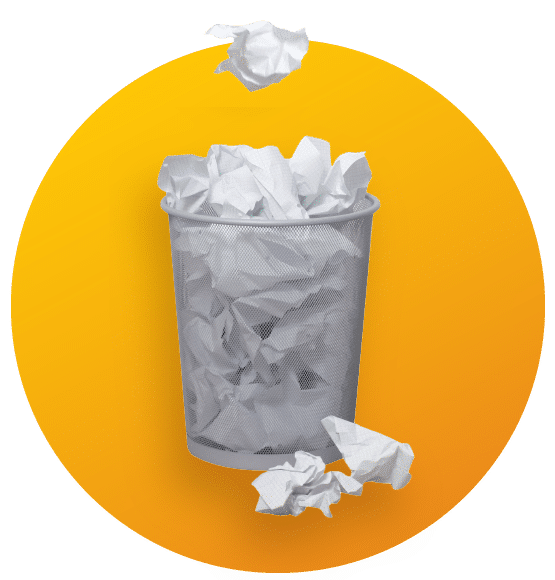 Say goodbye to paper files, embrace transparency!
---
Paper archives are far from reliable: besides taking up a considerable amount of space, these files have a significant environmental footprint. They are also sources of data loss (time wasted looking for specific files, loose sheets of paper that are misplaced or mistakenly thrown away…). 
Using a paperless employee database ensures an efficient management process. Avoid errors and double entries and be transparent by giving your employees unlimited access to their personal information. Your managers and employees alike will love this modern process!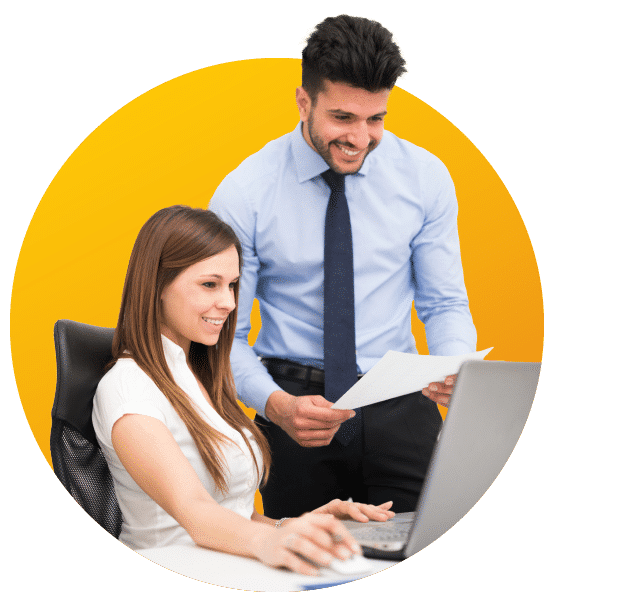 Folks supports your smooth digital transformation
---
The last few months have taught us that digitizing your human resources management process is essential to adapt to the ever-evolving working world and newer hybrid and remote teams.
Folks supports your digital transformation with a flexible and efficient employee management software! Your employees will enjoy using our user-friendly technology platform that provides core HR features and seamless integration. 
Begin your digital transformation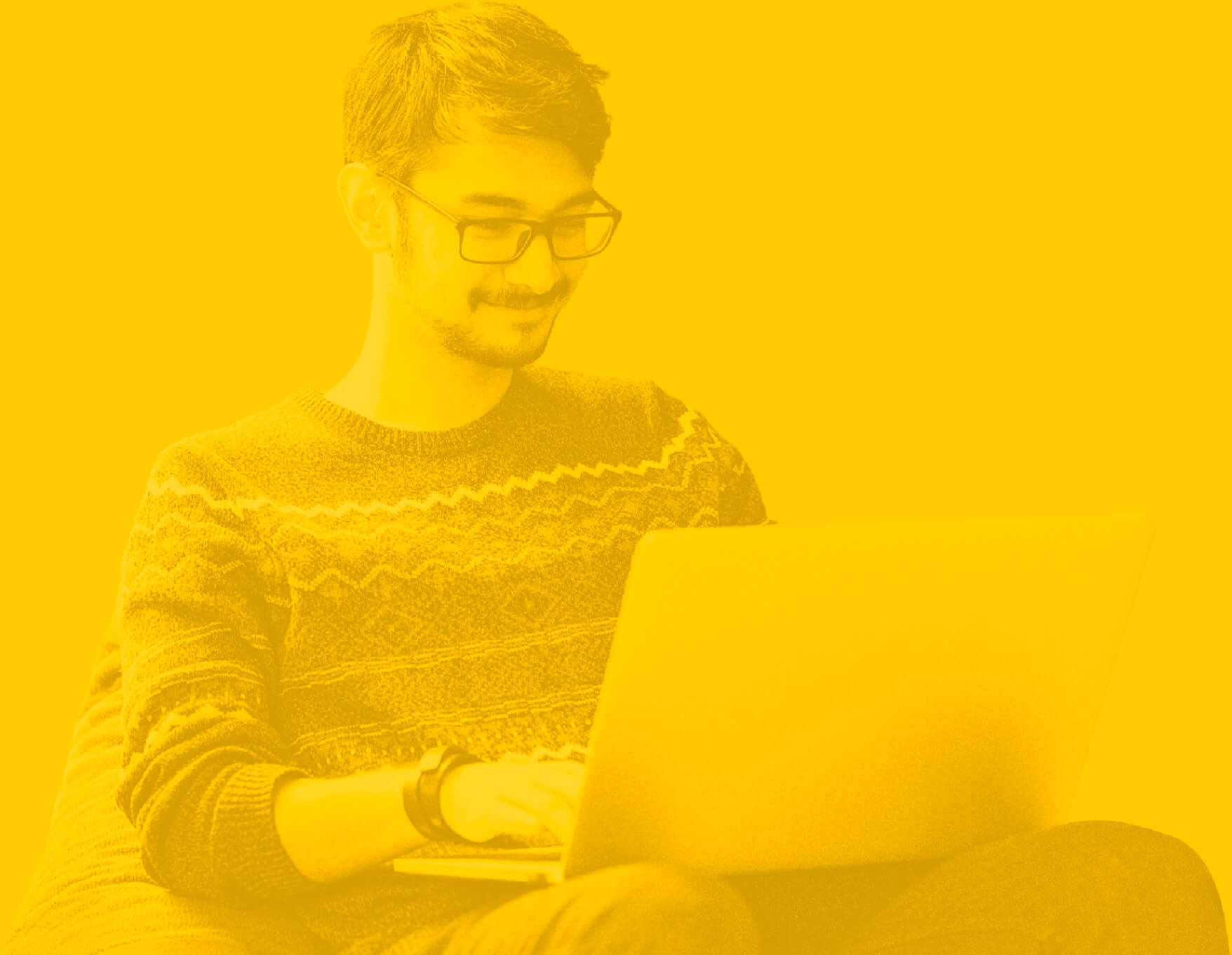 Discover Folks
What are you waiting for to discover our powerful platform and its key employee management features? Empower your employees and improve their well-being with our employee database management software, all the while reducing your administrative burden and improving your daily workflow.
Request your free demo!